Wanted to pass this along to anyone who is interested. I recently picked up an 86 GL that was extremely scrubby, sorry PO. Kids, dogs, general mayhem must have been involved. I did my research on the different Sewfine, Gowesty, Busdepot kits but couldn't bring myself to cough up 300+ beans.
Enter Lowes. Found this Mohawk 60x84in commercial area rug which seemed to be pretty close to original dimensions and color (denim in my case)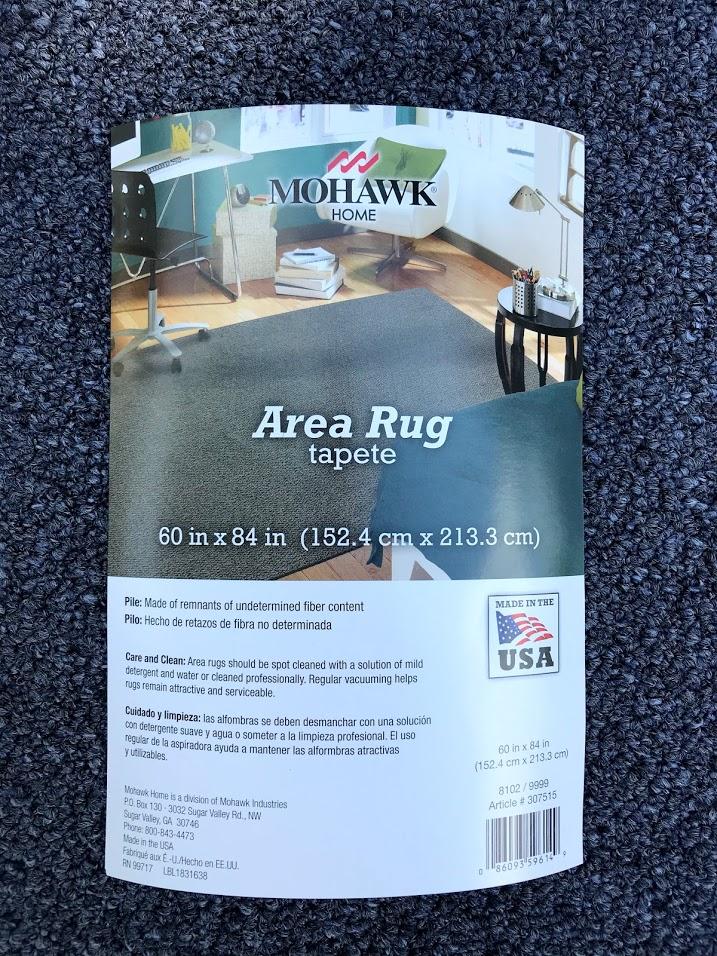 I pulled out the original carpet by removing front skid plate and wooden bench support.
Removed the 2 metal rails and filled the gaps with two layers of a black Tread Mat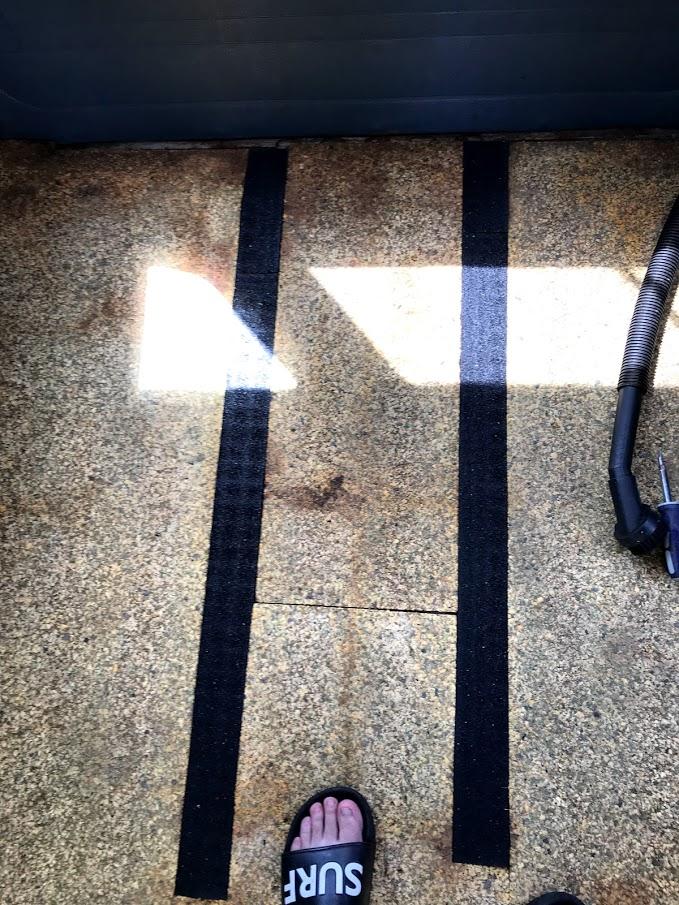 When comparing old nasty to the new carpet I only needed to make one cut along the sliding door side. All other sides fit and had the edges seamed up.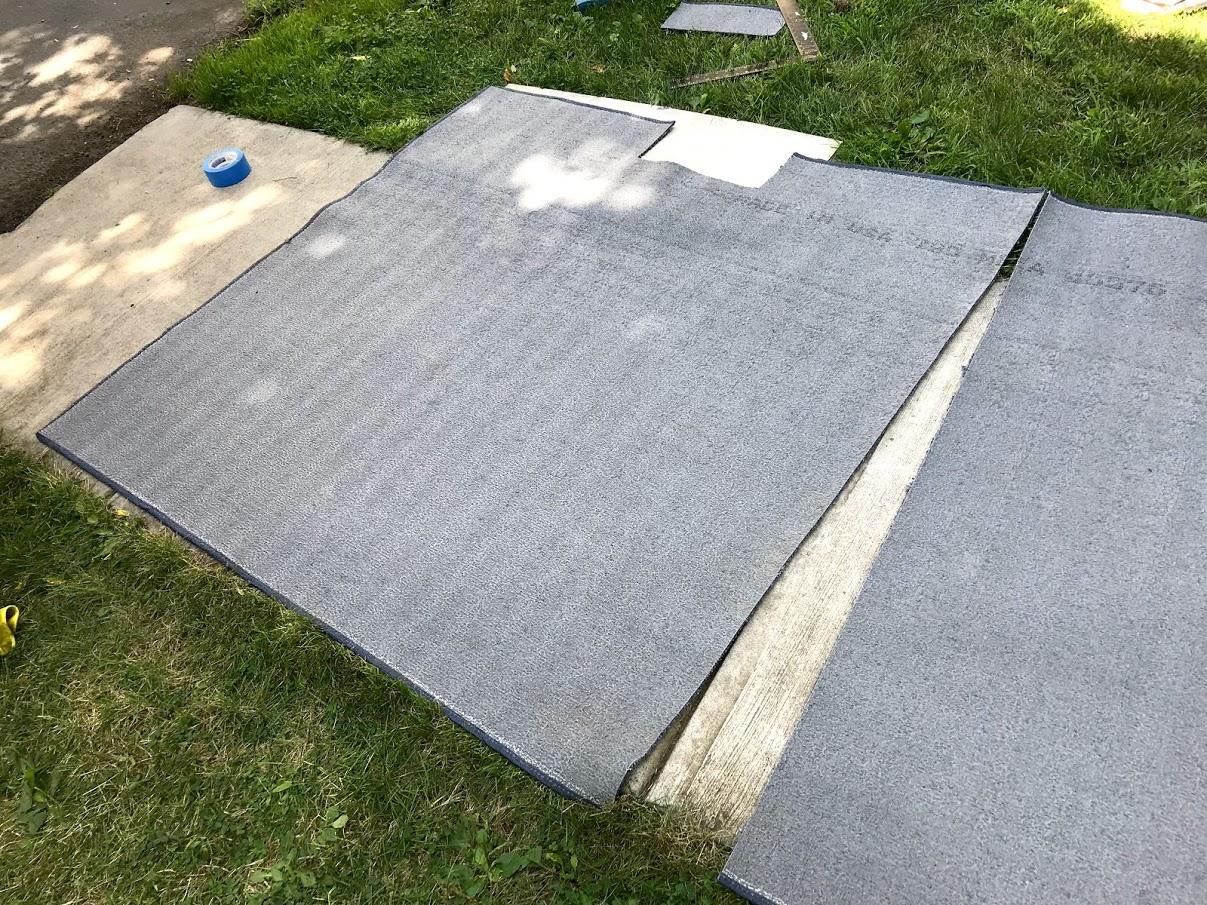 I also cut out the square piece for the rear heater.
Installing was pretty straight forward, just lay down and push to each wall.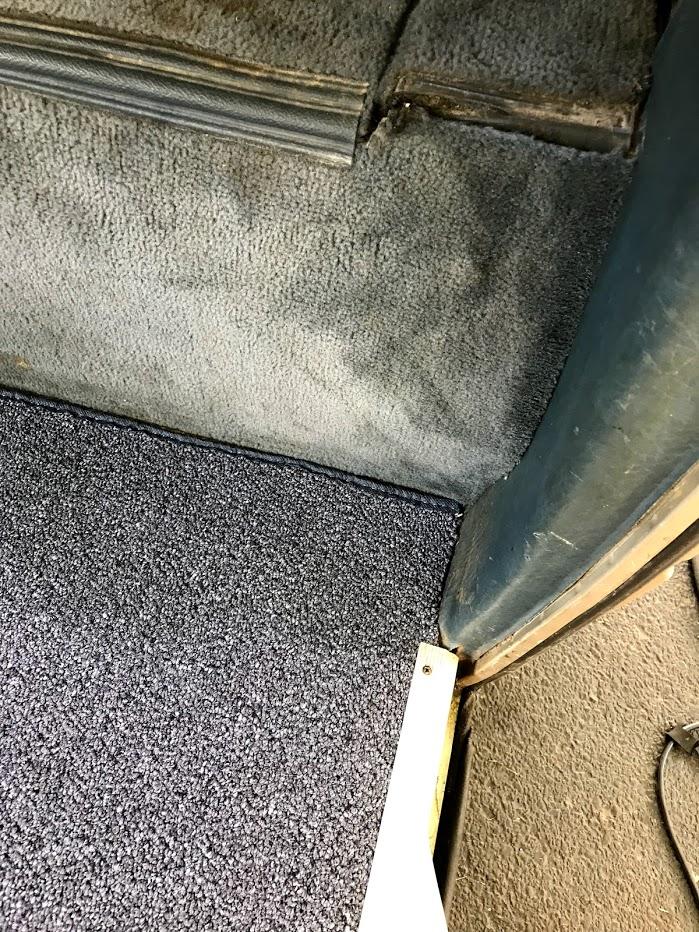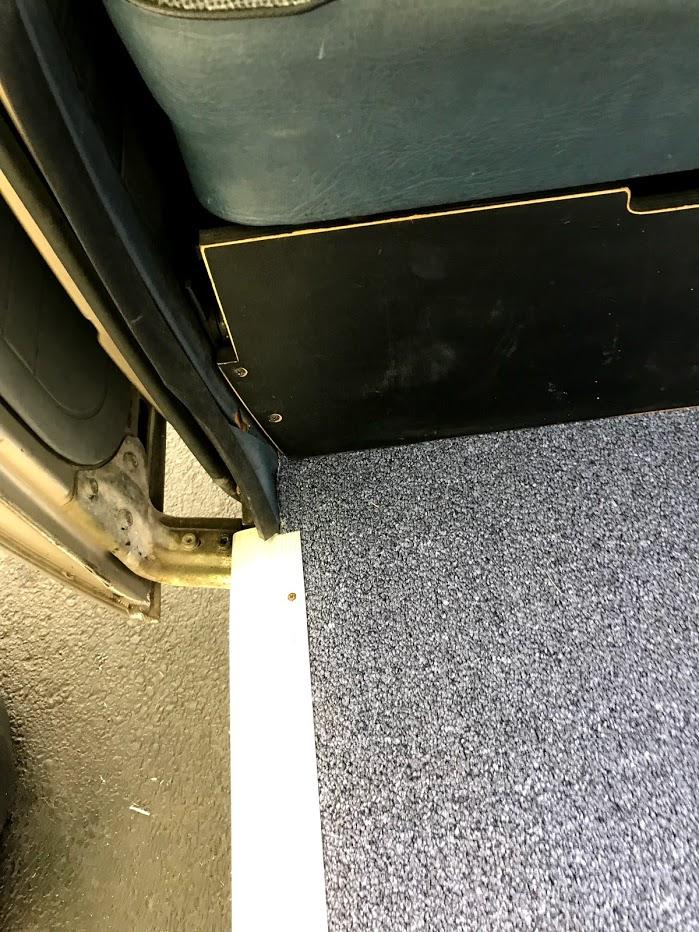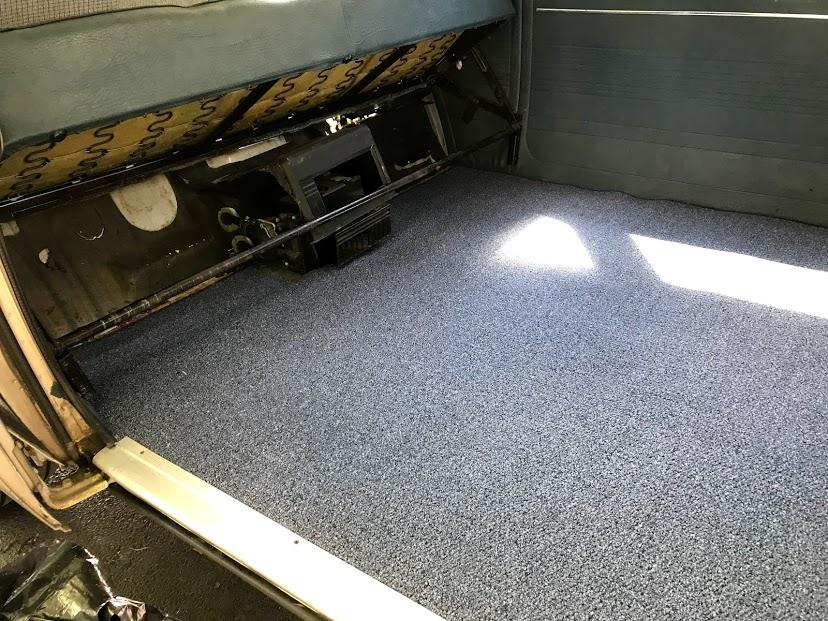 and the final product!!!! Total cost Rug = $34 Rubber = $12