1962 J.C. Higgins Camper
I found this 1962 J.C. Higgins camper trailer at one of the VW swap meets I go to. It's made of mostly aluminum so no rust. J.C. Higgins was actually a brand sold by the Sears Roebuck Catalog. The original manufacturer was Apache who later mas produced the more recognizable Popup campers you see today. But these grey aluminum beauties were some of the original trailer campers produced.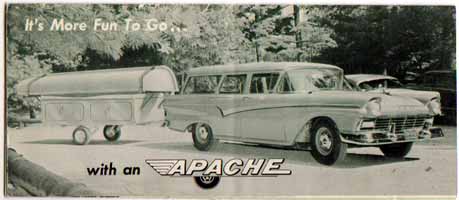 A little refurbishing on the wiring and lights and we are road legal! The camper came with a full canvas tent that covers the trailer and extends about 6 feet to over to one side.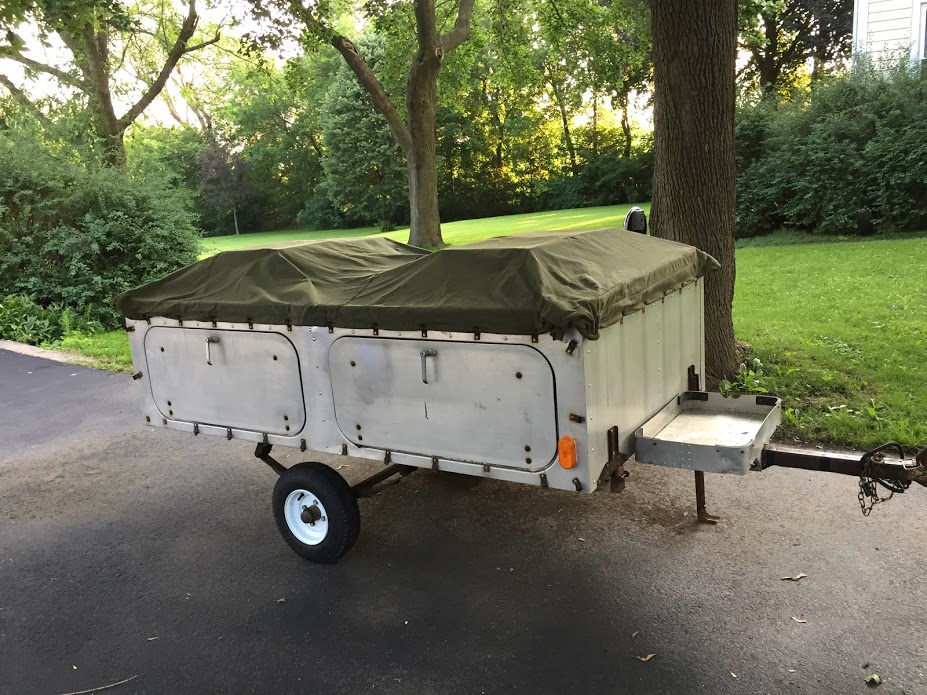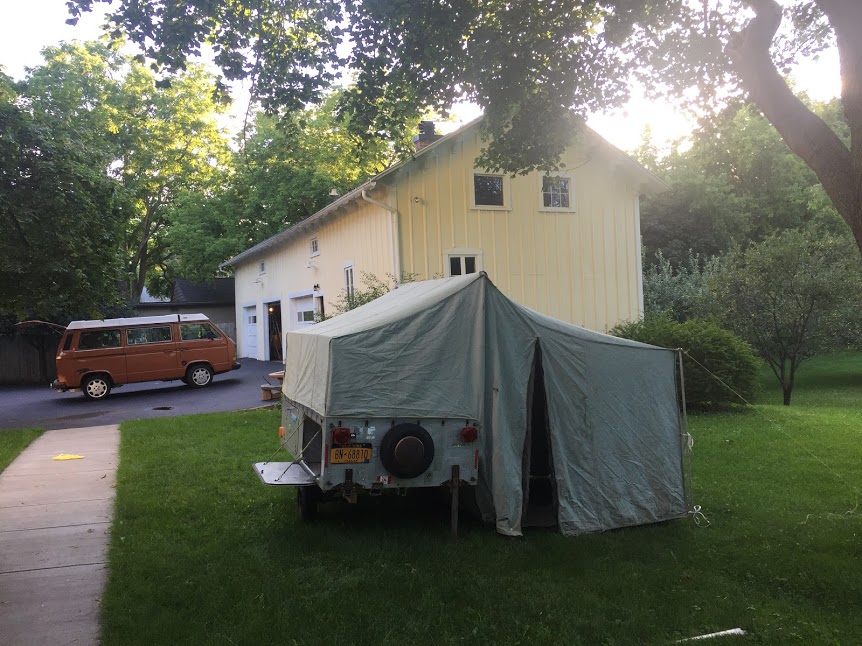 The canvas on the floor / bottom needs to be replaced and I haven't quite talked my wife into that project but more to come…
Since someone asked for an update, here it is!
So we have used this old girl on many camping trips since last we spoke. But before we left, i spend some quality time cleaning up her aluminum. Using different grades of polishing compound and a buffing attachment to my drill, I was able to bring back the original mirror finish on the camper.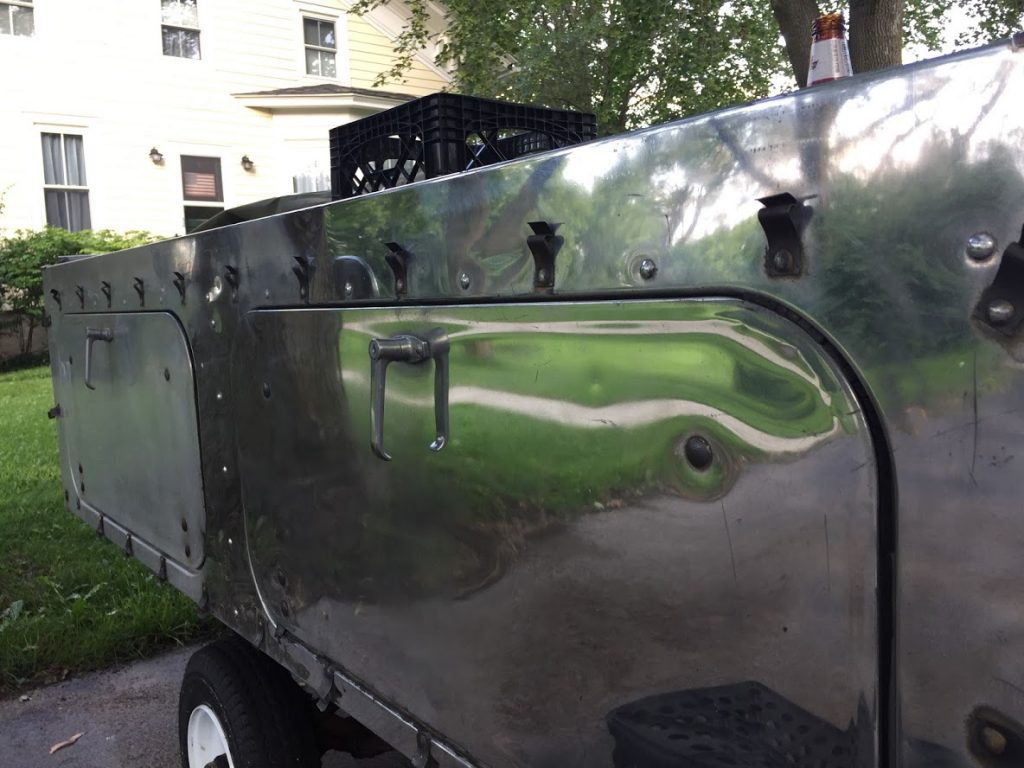 Purchased the compound at "Runnings"
We primarily use the camper for storage when camping which has 4 large compartments 2 on each side. Also added my families original igloo cooler.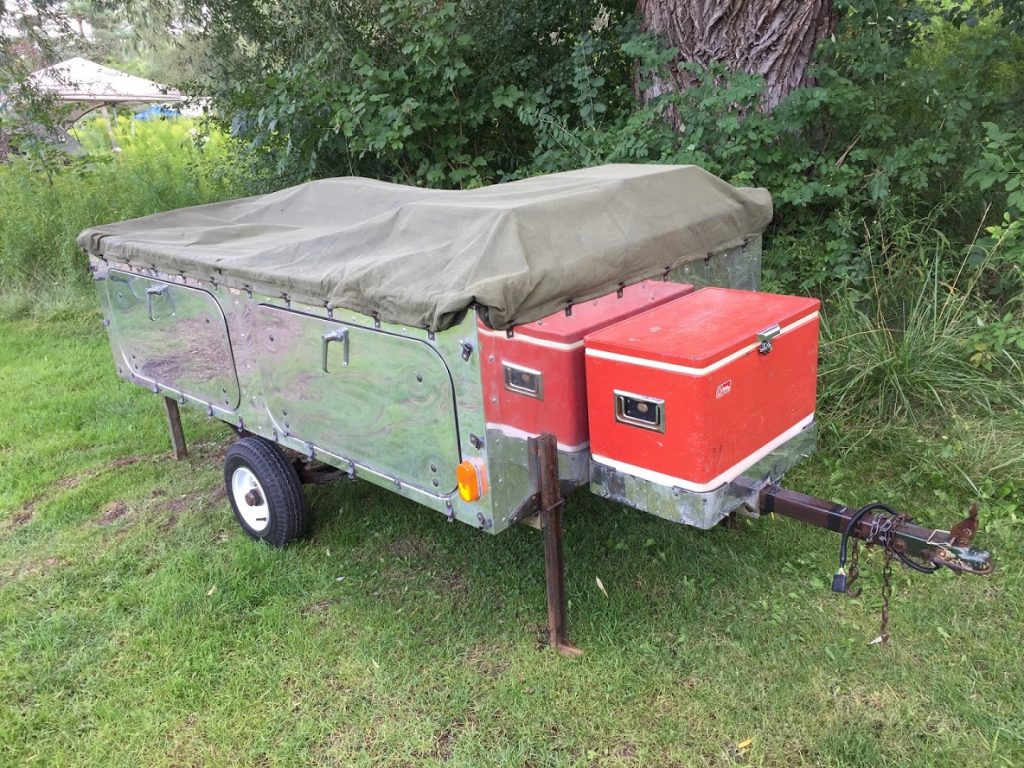 We did actually put up the tent one night and used an inflatable bed, but i never made it through the night and ended up back in the warm quiet VW bus.
Last season, i actually added Solar panels from Harbor Freight to the top which power two deep cycle batteries. This could power our camp for a week or so, but mainly used for cool lights around the camp.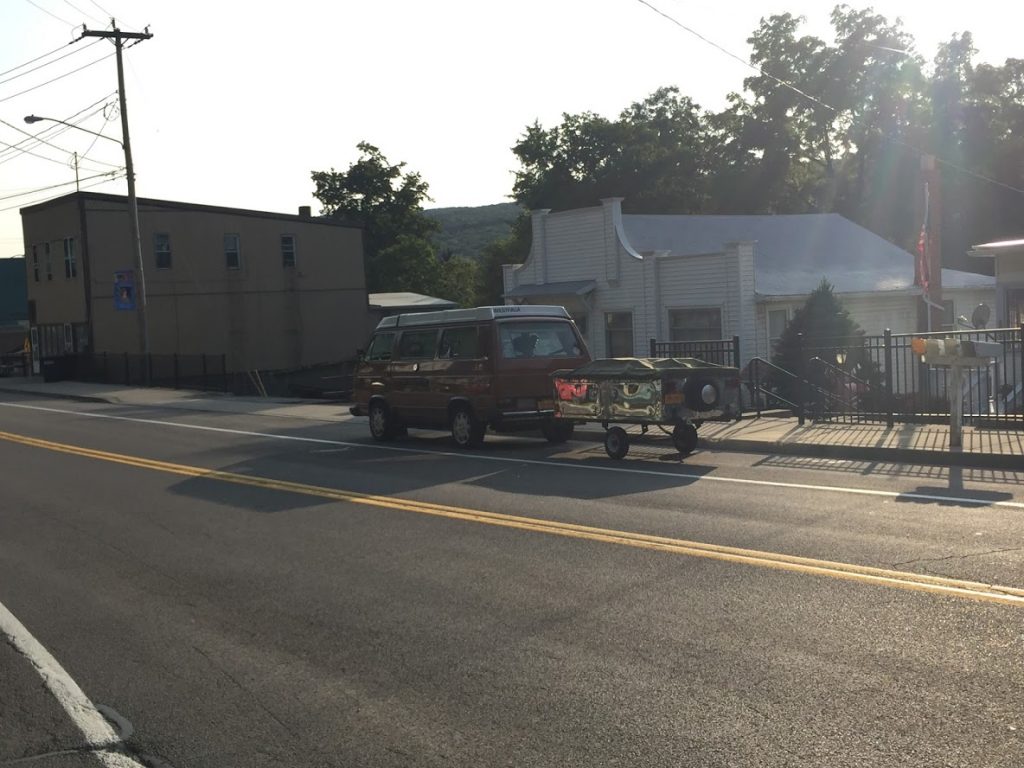 New tires were also purchased and back spare painted.
New wiring was added for lights / inspection
More to come!