This article will show how to setup a Cisco SG 300-20 switch to work on a home / office network.
First of all you need to change your System Mode to Layer 3.
To get to the Console,  you can either use the provided serial cable and login with the default userid/pw, or by enabling SSH.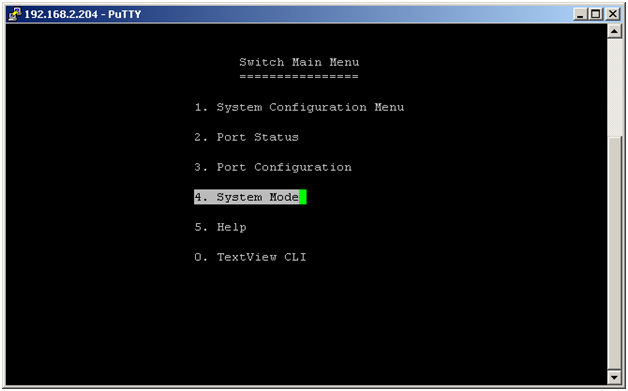 Choose System Mode
Choose Edit, then hit your space bar to toggle the Layer 2 over to Layer 3. Save that and reboot. Important – This will erase everything so backup or make notes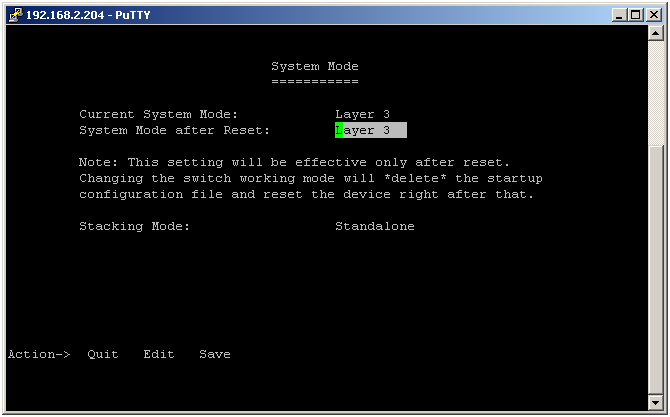 Once the system comes back browse over to the Web GUI interface.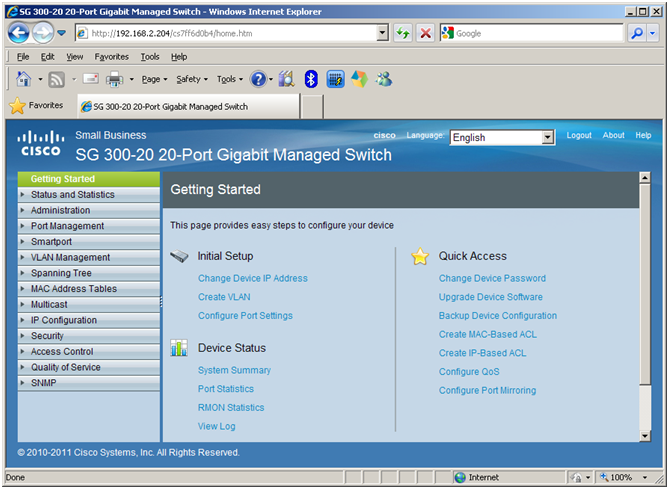 Choose "VLAN Management / Create VLAN" and enter as many VLANs as you like.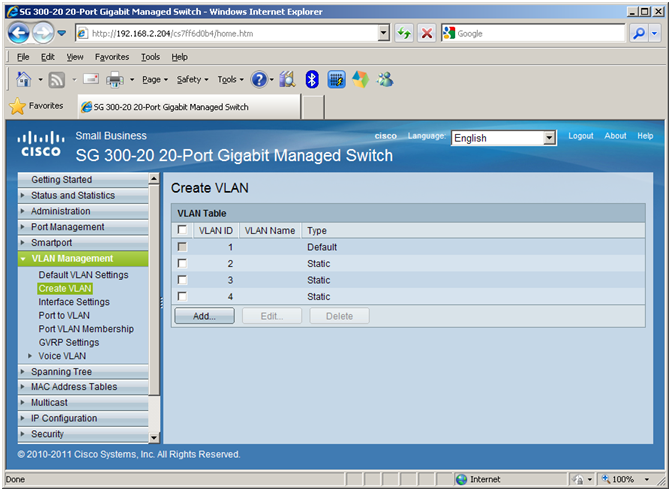 After you create the VLANs, you need to setup the IPv4 Interfaces.
Choose "IP Configuration / IPv4 Interface" and add VLAN 2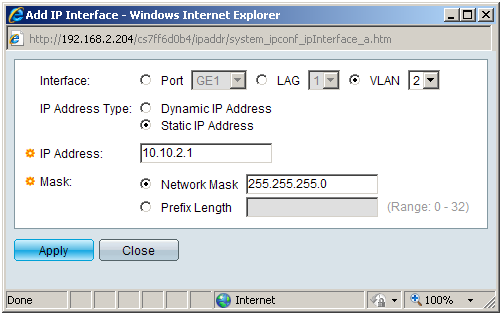 Things should look like this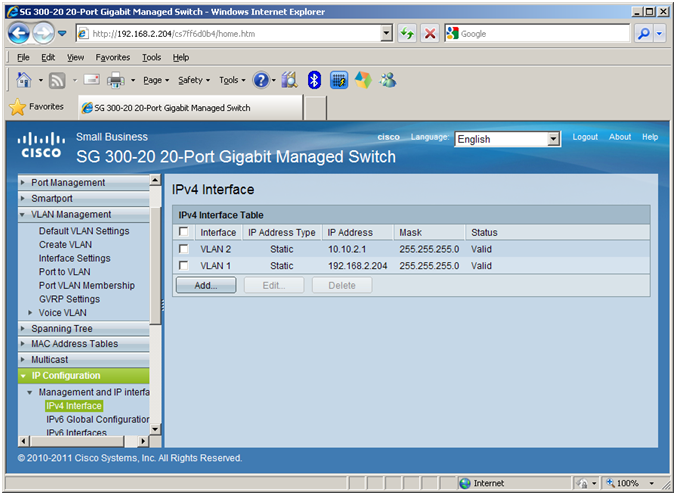 Now you want to Untag the Ports that will be included in your first VLAN.
Change your VLAN ID to 2 and hit GO.
Then untag the port that your first computer is connect to (GE20 in my case on VLAN 2)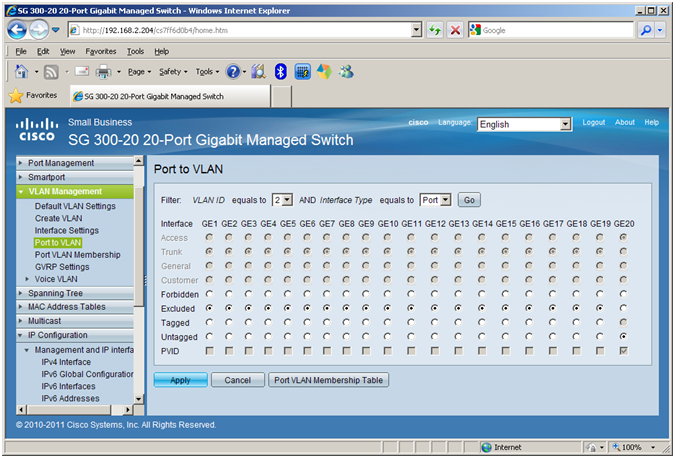 Then under "Interface Settings" you need to change the port to Mode = Access for VLANs to work properly.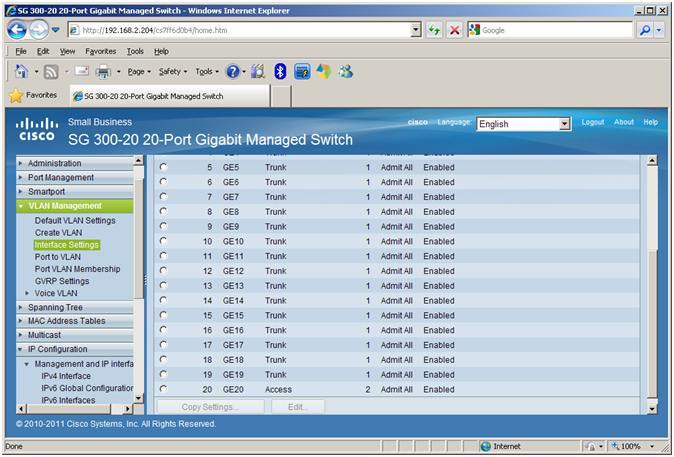 Choose GE20 and Edit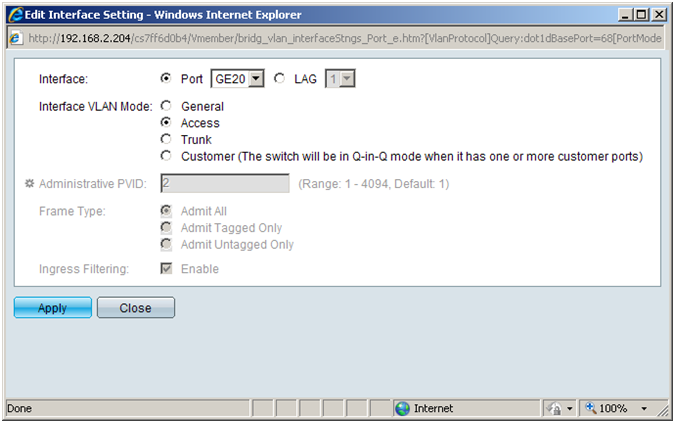 Finishing Touches (Routing)
I needed to add a route to my Router using the "IPv4 Static Routes" page.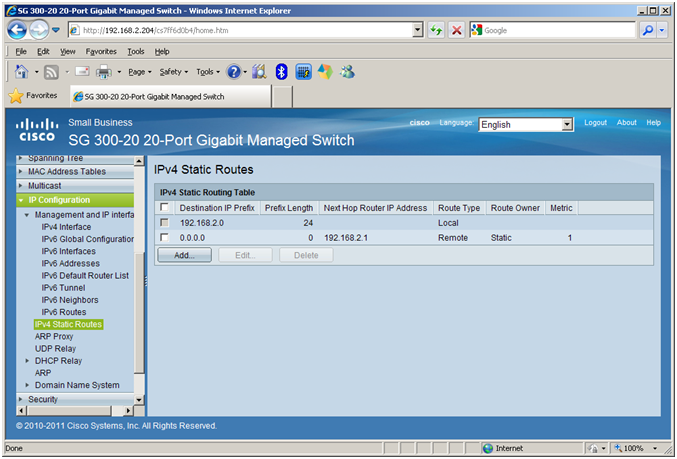 And also a reverse route on my Router which is a DD-WRT.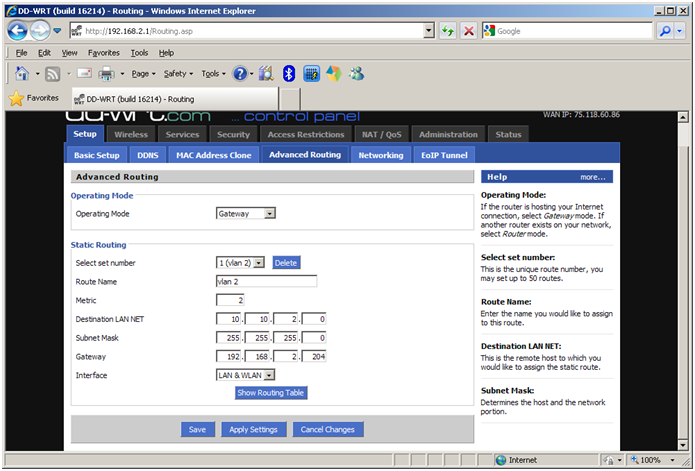 And this is my routing table on my DD-WRT